MAY 2017
Hey people. Here we are again...
I just had a blast at the Frankfurt Musikmesse 2017.
Here is a demo I've played for Valeton (Hotone's little brother, Randall, Legator guitars & Lundgren pick ups)...
Here instead is my new demo for the Xtomp by Hotone Audio...
This demo is also based on a demo version of a brand new song "Metempsychosis" from the upcoming album which I'm writing these days.
The recording sessions of the new album are schedulated to be happening in July/August 2017.
I am officially endorsed by Chicken Picks, an awesome company from the Netherlands; I fell in love with their picks right after the Namm show 2017.
The Xtomp demo described previously has been played using Chicken Picks.
Stay tuned for more updates coming soon.
Keep it real...
---
APRIL 2017
Hey People,
Time for the "Frankfurt Musikmesse", Germany.
I'll be playing there on 6th, 7th & 8th April. You find the performance time schedule here: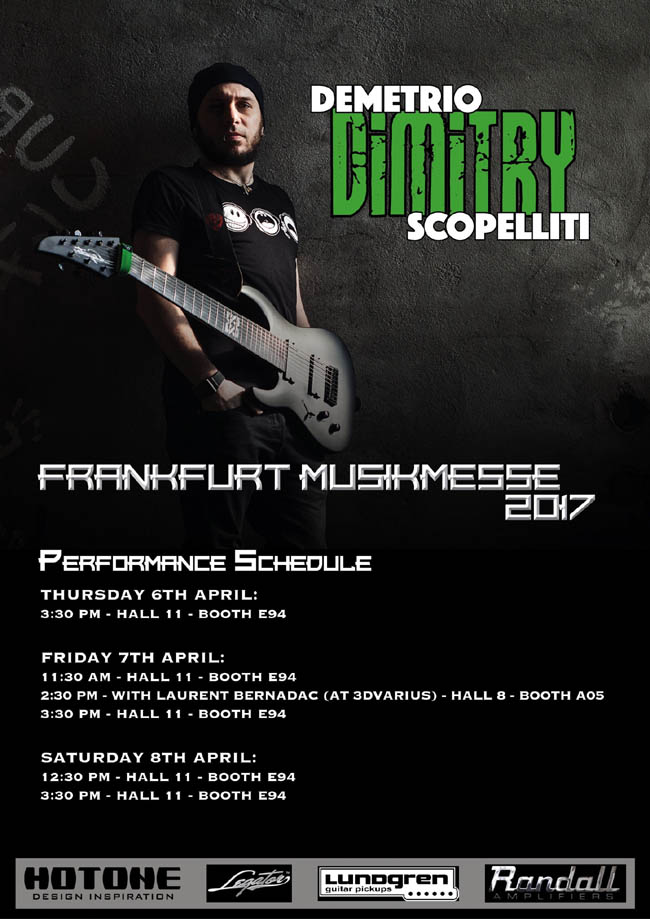 Soon my playthroughs from the days at The Noiz Faktory (January) will be released on YouTube, I'm talking about 10 song playthroughs and the entire guitar clinic.
Here instead are some clips from the Namm Show 2017:
I'm now officially writing a new SOLO album, 13 demos have been tracked already, I'm counting on starting the recording sessions in June or July.
I see you around.
---
Jan 18, 2017
Hey Fellas.
Happy new year...
I'm on my way to Namm 2017, Anaheim, Ca. (USA)
I'll be performing for Hotone Audio, Legator Guitars, King Blossom Guitars and probably some other jams around. Please feel free to visit my Facebook page for constant updates if you wanna check me out at Namm.
Here's my Demo / Performance Schedule: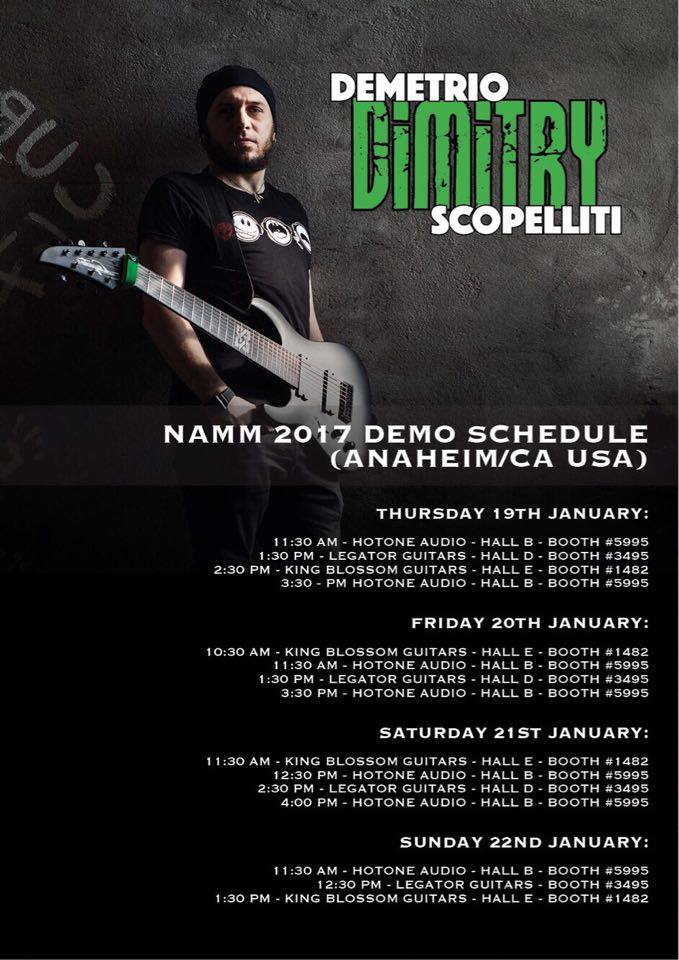 Next week I'll be holding a guitar clinic at the Noiz Faktory recording studio, Georgetown, Texas, USA.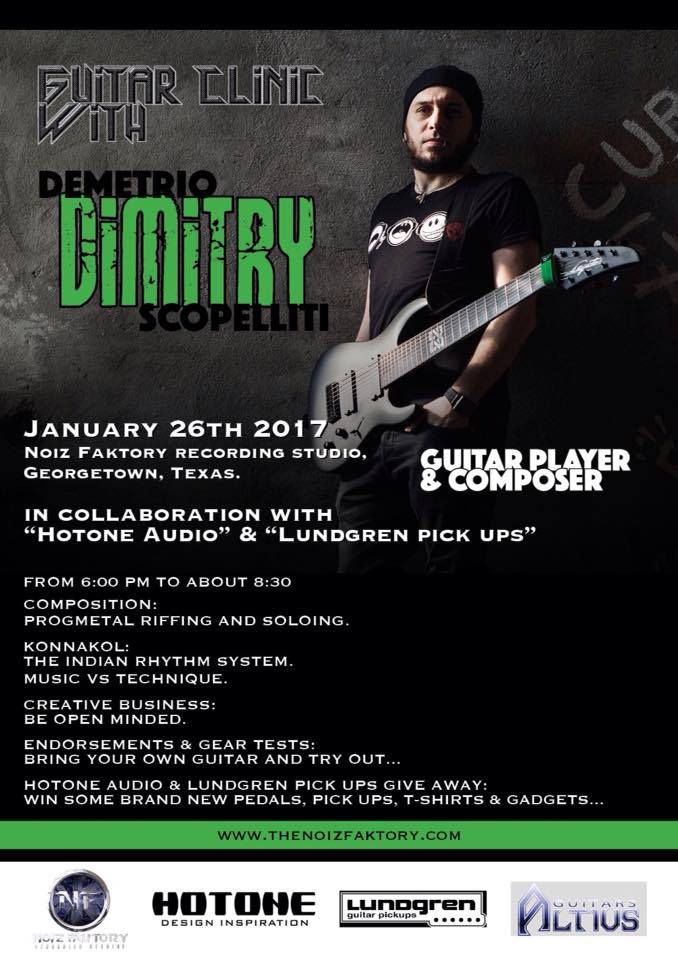 Hotone Audio just released my Signature Sound Preset for the Xtomp pedal. It's called "Mafia" and it's a super metal distortion pedal.
Here's the video I made for it:
VIDEO
I'll be touring Italy in February, more news about coming soon...
Cheers