Hi everybody.
Recently I had the chance to try out this amazing software called scan score.
This is a great product which will make some people's life easier.
I am talking mostly about music teachers, composers, arrangers and students.
Let's go back to the point. What's scan score?
Using this product you'll be able to scan a score from paper and turn into a midi notation file.
This is useful to those who can't read music (prima vista/first sight) for example, in fact the software is playing the music for you after you import the score, if you are a guitar player or bass player and you can't read at all you can export the score as a midi file or XML and open it with guitar pro and eventually make a guitar tab out of it.
You can import a JPG or PDF as well or even directly from your phone/tablet mobile app.
After importing the score you can reelaborate it changing key, tempo, notes, arrangments etc...
The notation part of the software is very professional at the same level of Finale or Sybelius or guitar pro.
So, let's try to work out a score together, starting from a pdf to a midi file which will be turning into another edited pdf that will eventually probably be printed out later on.
Step #1 – Importing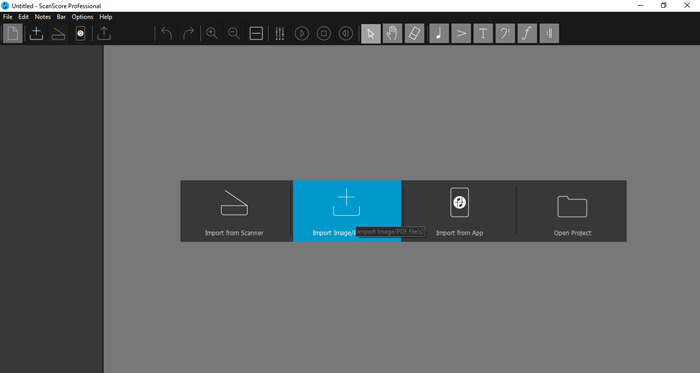 We are importing "Solar" of Miles Davis.
Step #2 – Editing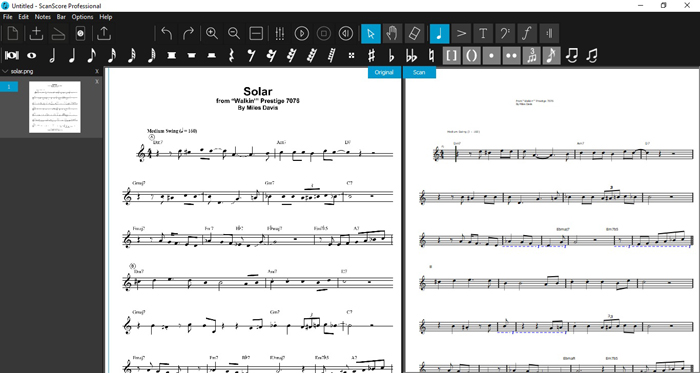 We are editing the first bar, changing the notes of the theme.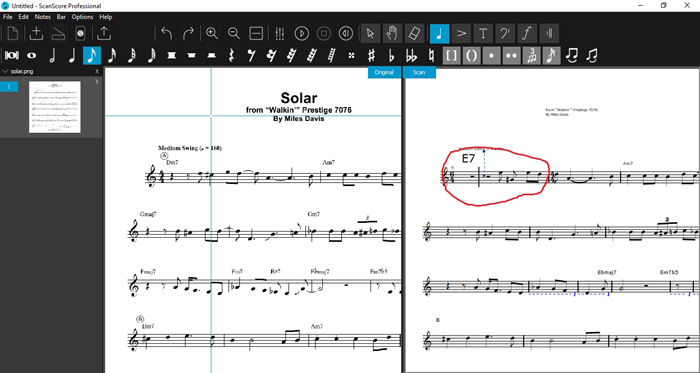 I clicked with the right button of the mouse, changed the time signature into 6/4, added a couple of 2/4 pauses and edited the whole bar switching the chord from a Dmin7 to E7 and the melody became an arpeggio of it (honestly I just made a random change just to show you the intuitive functionality of the software even though I tried to keep chart and melody in the same key).
Now it is time to make a pdf out of this edited score.
Go to File -> Print -> Pdf (or just print it out).
Piece of cake
See ya next time with a new review. Cheers.
Demetrio Scopelliti