Lots of news from Dimitry's Camp...
Finally I get to share with you great news!
I'll be flying to China next week for "Music China/Musikmesse 2019".
I'm performing for Hotone Audio as usual as well as playing on the outdoor stage with my friend Laurent Bernadac from 3Dvarius.
Also I'll be demonstrating and playing live my first Signature Guitar, designed by your truly and my friend Alessandro Tardivo and produced by Sunsmile Musical Instruments from China.
I've been working on this project for about one year and now it's time to get it out to the public, we're talking about an 8 string guitar with two extenders in order to drop the tuning down to E and A. (Check the unboxing video I've recently done).
We're gonna present this guitar at the Shanghai Messe "Music China", the Namm Show 2020 and Musikmesse 2020 and then the guitar will be released into the market.
Here follows a list of performances at Music China, Shanghai, from October 10 to October 13.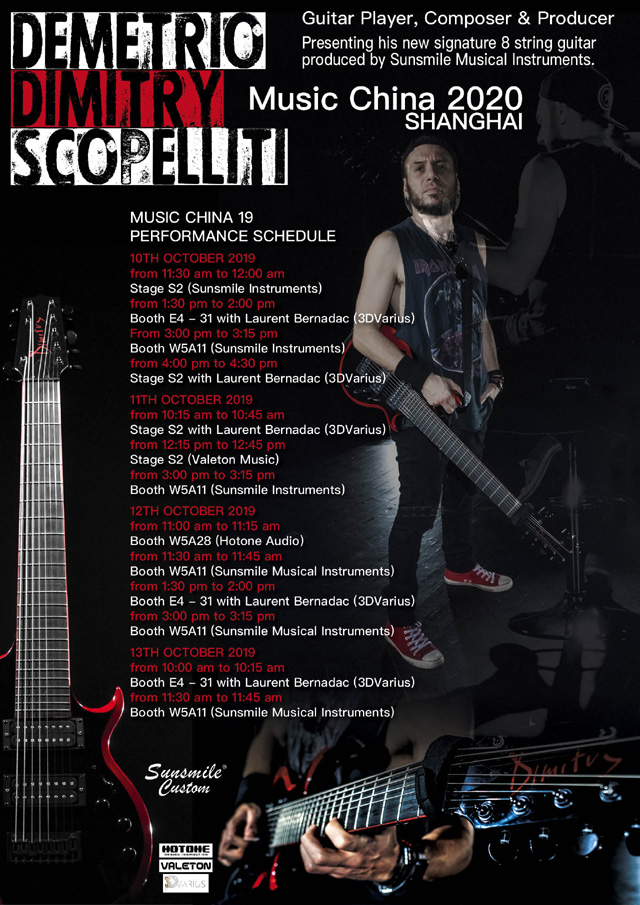 Right after Music China I'll be doing a brief Norway Tour with my French violinist friend "Laurent Bernadac" from 3DVarius during which we'll be recording a live album (audio & video) for a future release.
Here are the dates: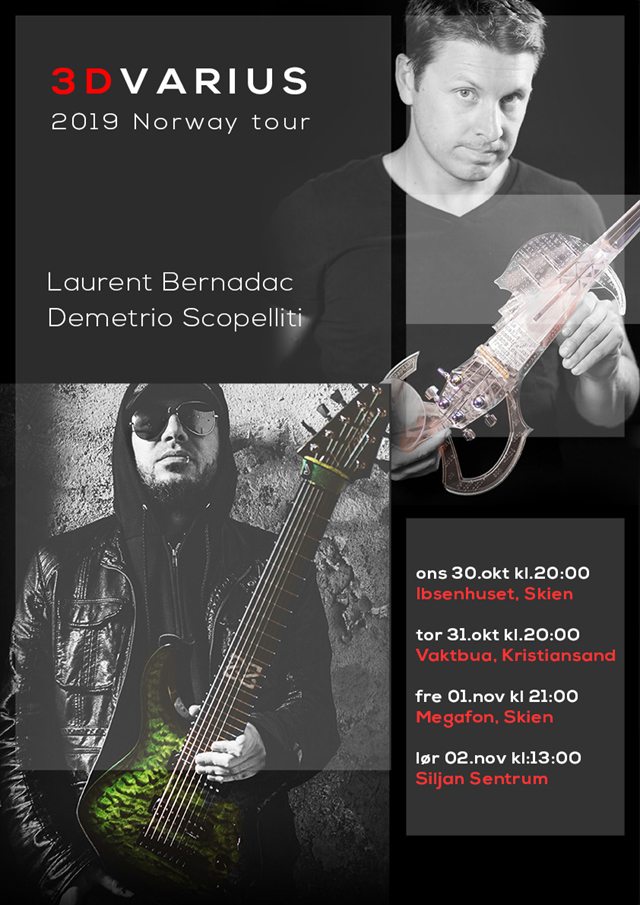 That's all so far, stay tuned for new videos and updates...
Cheers.