Hey Fellas.
Happy new year...
I'm on my way to Namm 2017, Anaheim, Ca. (USA)
I'll be performing for Hotone Audio, Legator Guitars, King Blossom Guitars and probably some other jams around. Please feel free to visit my Facebook page for constant updates if you wanna check me out at Namm.
Here's my Demo/Performance Schedule: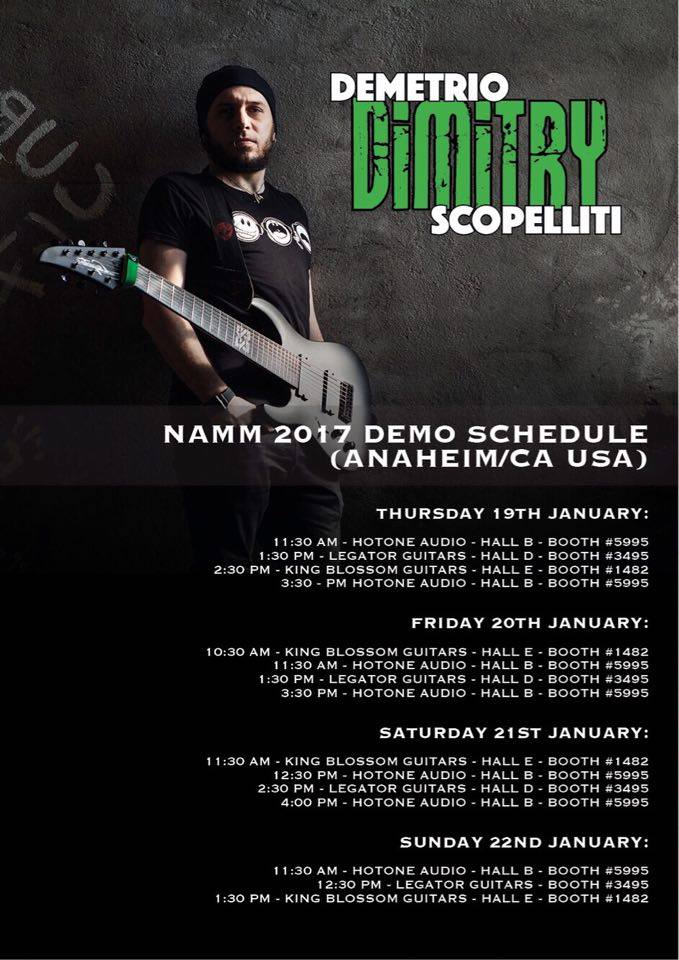 Next week I'll be holding a guitar clinic at the Noiz Faktory recording studio, Georgetown, Texas, USA. For detailed info click here.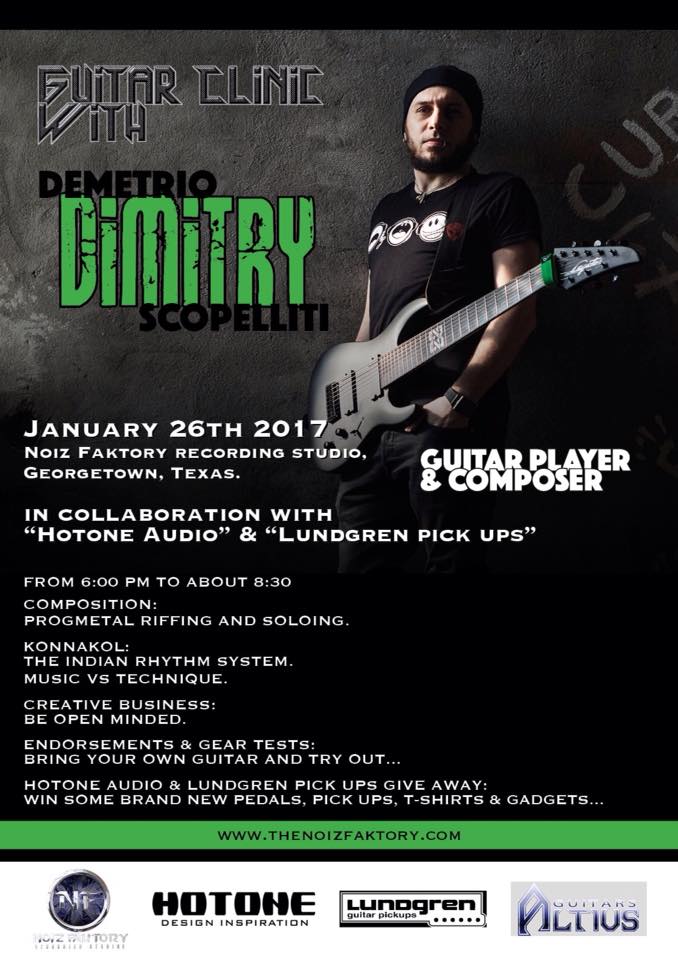 Hotone Audio just released my Signature Sound Preset for the Xtomp pedal. It's called "Mafia" and it's a super metal distortion pedal.
Here's the video I made for it:
I'll be touring Italy in February, more news about coming soon...
Cheers