Hey people, I'll be back to China again this year but this time for a longer tour.
Here are are the dates, both at Music China 2018, Shanghai - China for some performances on the stage outdoors and at the Hotone Audio's booth.
After Music China I'll be travelling around in China for some gigs.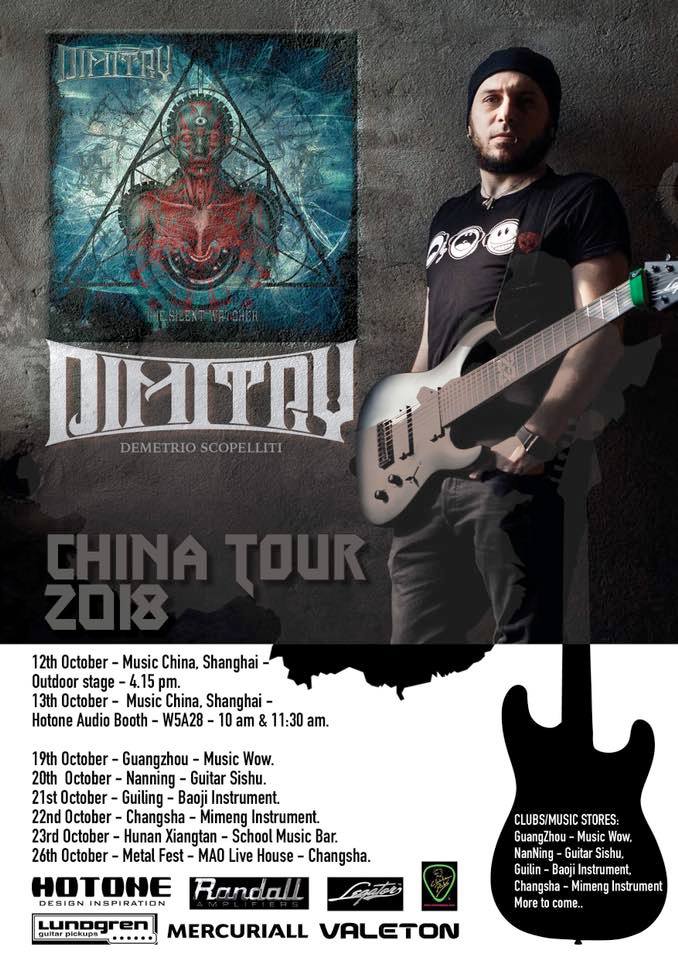 And here is the poster for Chinese fans...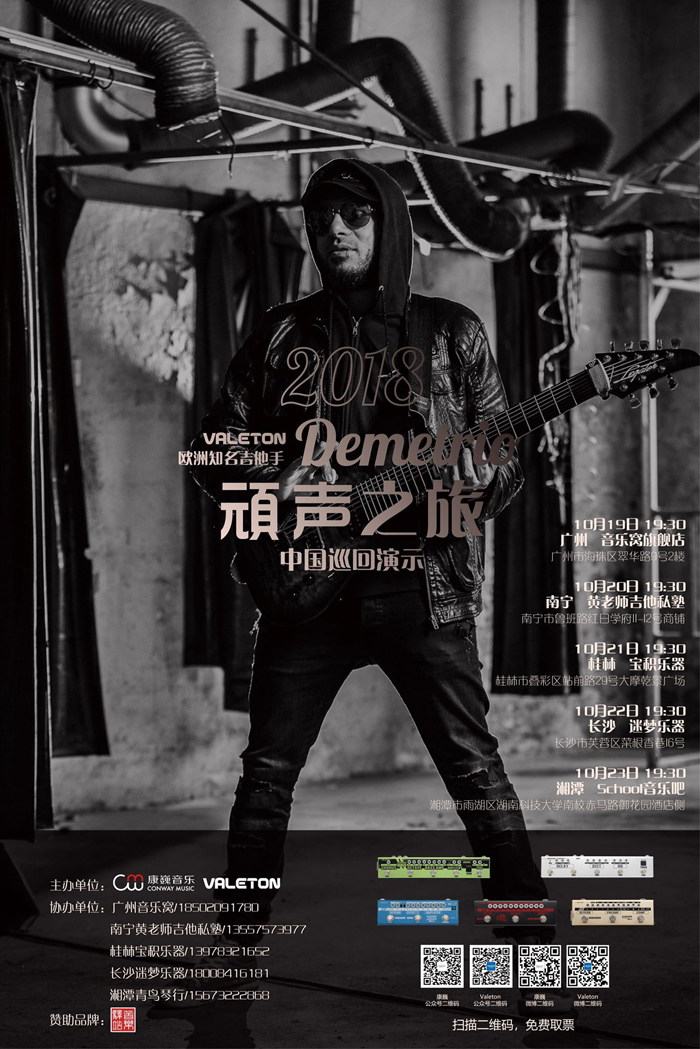 You can now stream and download "The Silent Watcher" (single track) on Spotify, Itunes and all the main digital platform on the web.
Playing on this song, apart from me and my awesome musicians (Fabio Decovich on bass and Enzo Rotondaro on drums), we can find the swedish guitar god Mattias IA Eklundh on some solos.
We remind that the full length album will be released on November 5th and will feature some of the world class musicians as Marco Minnemann on drums, Jørgen Munkeby and many others.
Here are the links to the song:
The Silent Watcher (single track) on Spotify
The Silent Watcher (single track) on Itunes
Stay tuned for some awesome news...